how_to:editidentificationinfos
How to edit identification properties

To edit properties (general properties or associated Run and Sample) of an identification :
View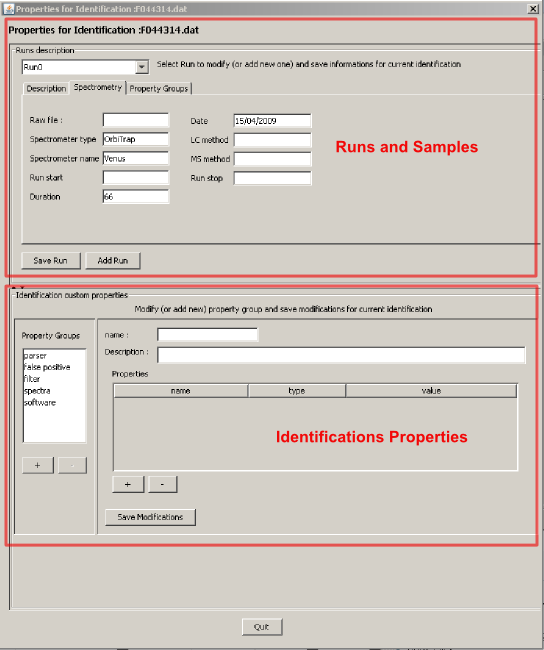 The edit windows is divide into 2 parts : Runs and sample informations and properties details. See more information on properties management and Identifications, Runs and Sample
To view only one of the two parts, click on the corresponding arrow in the middle of the window.
runs and samples screen
Once modifications to current Run or new Run have been done, user should click on Save Modification button to apply these modifications to identification in the current working session.
To definitively save these modifications, user will need to save the Mass Identification db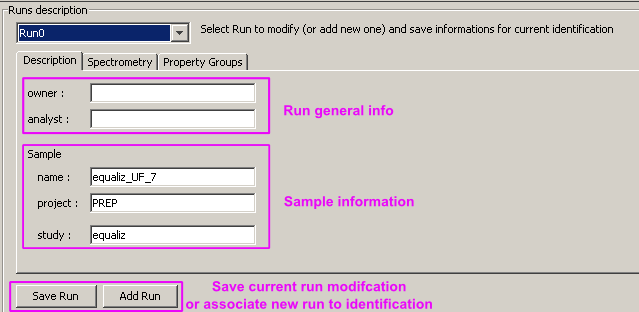 Edit general run information and sample data.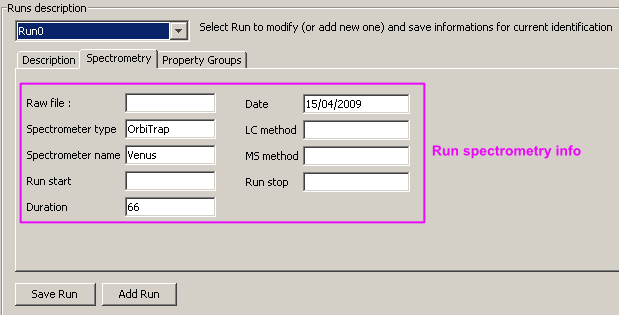 Edit mass spectrometry specific data.


Edit Run properties information. Same structure as identification properties is displayed (see bellow). :

: Known problem: Run properties modifications should be saved first before Run is saved.
properties screen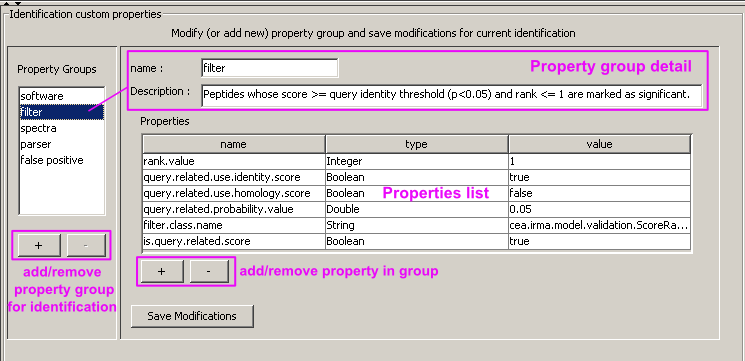 The lower windows display all properties groups associated to the identification. When selecting one of these groups, detail and properties which are defined in it are displayed on the right part.


"Save Modifications" will apply modification to identification in the current working session. To definitively save these modifications, user will need to save the Mass Identification db
how_to/editidentificationinfos.txt · Last modified: 2010/07/26 14:21 by 132.168.73.247